ACORN Heritage Planning (Acorn HP) is a Maryland-based heritage consulting firm. Our staff and contractors have over fifteen years of experience with historic preservation planning, heritage tourism, interpretive planning, facilitated strategic planning, organizational management plans, cultural and environmental sustainability, community advocacy and education, small museum and historic site exhibit design, editing, and technology planning for non-profits.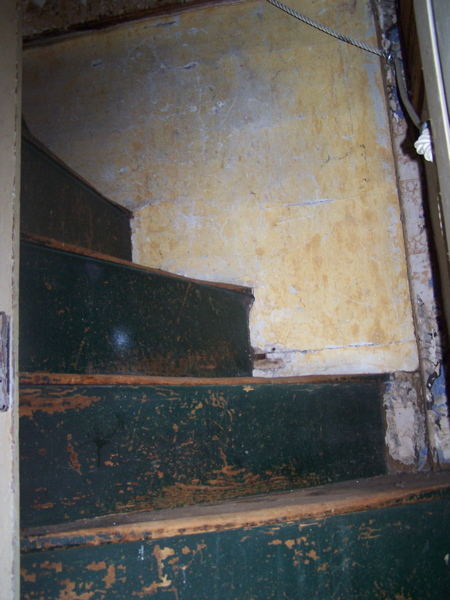 The mission of ACORN Heritage Planning is to support non-profit and government partners with quality, timely products to better interpret and preserve history.
ACORN HP starts with an initial intake with clients to understand their needs and goals, then seeks to exceed their expectations. We make sure that planning documents are not simply meeting baseline requirements and put on a shelf, but that these documents are "living documents" which can be grown in the future.
First and foremost, we are a preservation planning consulting group. We provide services to document and plan for the future of buildings and communities. These include National Register Nominations, Historic Resource District Surveys, and Local Preservation Plans. One of our specialties is the documentation of "Recent Past" structures – or those under 50 years of age. ACORN HP provides a depth of knowledge about sustainability and integrating environmentally friendly technologies into your project. We can also provide archaeological support through our sub-contractors.
Additionally, much of our work has included work with heritage tourism and interpretation. We can develop interpretive plans for your site or trail, design interpretive panels, and exhibits, and we can create effective marketing strategies. Marketing strategies also include innovative social media and online presences – designed for the needs of your organization. We are sensitive to not create one-size fits all models.
ACORN Heritage Planning also provides consulting in organizational and management for non-governmental organizations.  We can facilitate meetings and hold charettes with stakeholders.  ACORN HP is skilled at creating effective organizational plans, management plans, and policies.  We can serve as interm executive directors, part time directors, or simply help bolster the knowledge base of your existing board.
ACORN Heritage Planning provides support to local heritage programs through our educational and exhibit design capabilities. This could include the creation of a walking tour, an online educational program, or perhaps an on-site program on the history of various topics. We can develop and produce podcasts or videos. We have experience in developing conferences, workshops, and lectures from 100 to 10,000 people which will interest and expand your program's reach.
We can create ideas on how to add on effectively to historic homes, working in partnership with your architect or designer. ACORN Heritage Planning also provides house history and deed research for those seeking to better understand their home. We are also available for basic genealogy research. While we are not certified as a genealogist, we can provide services that might help you better understand your own family or the family that lived in your home before you.
If you have any questions, please be sure to contact us. We would be thrilled to talk to you more about what we can do.