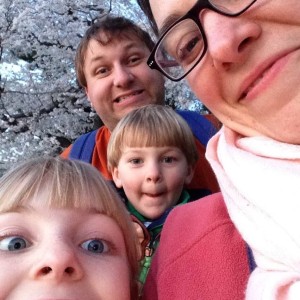 The Marcavitch.com website has been operational (in one version or another) for nearly twenty years! Back in college at Roger Williams University, Aaron learned to hand code <html> and assembled the site (version 1.0). These pages have lasted through multiple moves across the country, new colleges, a marriage, two dogs, and now two kids. That's four careers! Six states (one of which included an island)! And even buying a house, just for a bit of extra insanity!
The portion of this site that has received the most attention over the years has been the "Commercial Archaeology" (Roadside Architecture) section. This section, along with "Industrial Archaeology" (Industrial Architecture), and Aaron's thesis on standardized roadside architecture have all been combined into a section called "Research." The other sections, such as House O' Preservation and some family photos have been taken down until we can figure out how we want this version 20.0 to look.
We thank you for stopping by and looking around our site. Please continue to stop by. If you have any questions or quibbles, please e-mail at acornhp(at)yahoo.com.